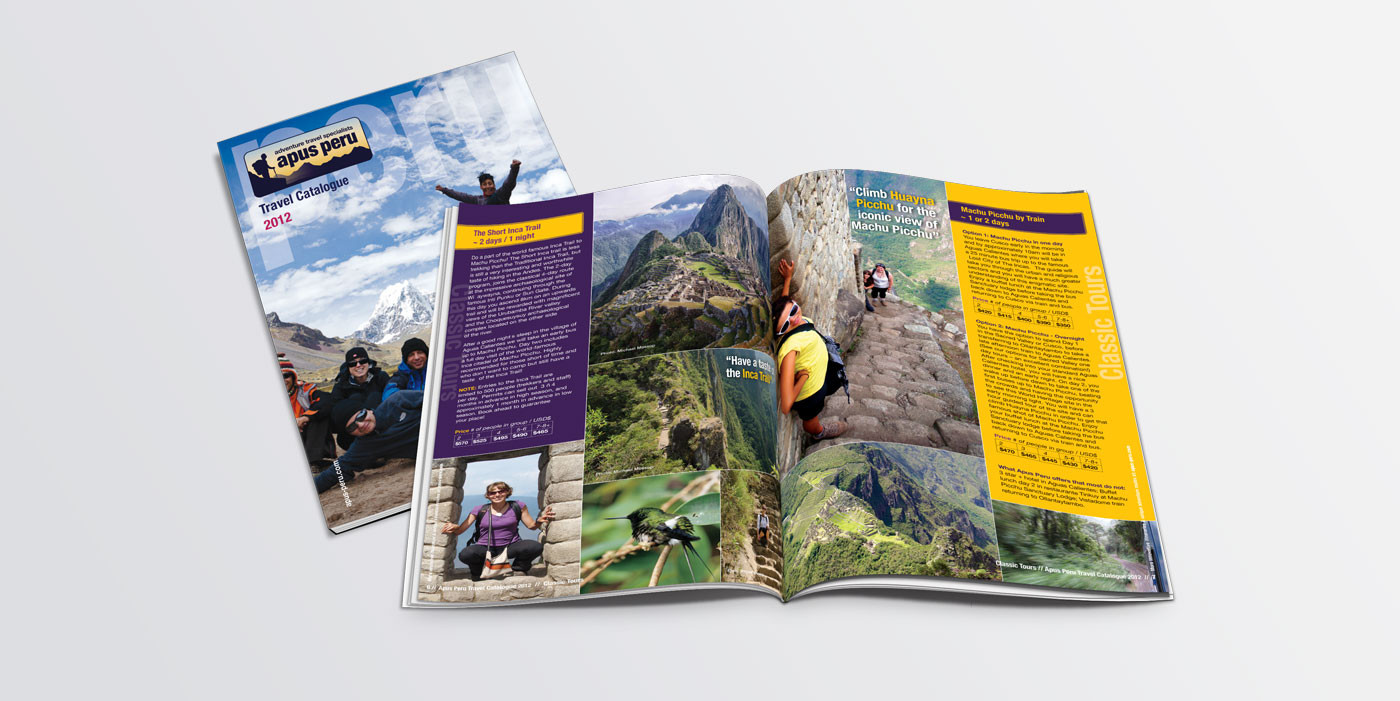 Re-branding, Communication Design, & Website Design,
Apus Peru is an alternative trekking agency based in Cusco, Peru. I had the opportunity to collaborate with Apus in developing their brand to reflect the current identity of the business.
My work for Apus Peru has involved revisions to an existing logo, the establishment of typefaces and a more extensive colour palette. These new elements were brought into play as we developed a catalog of tour and trek packages, shirt designs, advertisements and a new company website.